AccountancyLearning – AATQB Bookkeeping Bundle PLUS Sage
[Pre-Order] – Deliver digital download link within 4-8 business days after successful payment. Please contact us to get more details.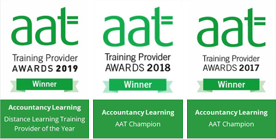 AATQB Bookkeeping Bundle PLUS Sage
Take your career to the next level by training to become an AAT Licensed Bookkeeper. Study our AATQB Bookkeeping Bundle or the AATQB Bookkeeping Bundle PLUS Sage
The AATQB Bookkeeping Bundle PLUS Sage course can be undertaken by those with no prior experience. It can also be undertaken by those with experience who wish to have their skills recognised.
Our AATQB Bundle consists of:
AAT Foundation (Level 2) Certificate in Bookkeeping
AAT Advanced (Level 3) Certificate in Bookkeeping
The AATQB Bundle PLUS Sage consists of:
Both qualifications as shown above, AND
AAT Foundation (Level 2) Award in Accounting Software
The Foundation Certificate in Bookkeeping introduces you to manual double entry bookkeeping up to Trial Balance stage.
The AAT Foundation Award in Accounting Software (using Sage) will give you the practical skills needed in the industry. The foundation award includes entering accounting transactions and producing reports within a computerised accounting software package.
The Advanced Certificate teaches you how to prepare manual final accounts for sole traders and partnerships and complete VAT returns.
Upon completion of the AAT Foundation and Advanced Certificates in Bookkeeping, you can apply to become an AAT Associate Bookkeeper. You will then gain the designatory letters AATQB after your name. You can also apply to become a Licensed Bookkeeper, allowing you to become a self-employed Bookkeeper.
Up until 2016, to be able to 'practice', you had to complete the full AAT qualification up to Level 4, and apply to be a Member in Practice (MIP).
NOW, you can achieve an AAT Level 3 (Advanced) qualification which will allow you to practice as an AAT Qualified Bookkeeper. You can then put AATQB after your name!
For more information about how to apply for Associate Bookkeeper Membership (AATQB), please click here, (AAT website).
We have three different course packages to suit all needs and budgets. You can choose from our:
Units and Exams

Course Support

Course Materials

Job Opportunities
The AATQB PLUS Sage consists of six unit assessments:
Bookkeeping Transactions (BTRN)
Bookkeeping Controls (BKCL)
Using Accounting Software (UACS)
Advanced Bookkeeping (AVBK)
Final Accounts Preparation (FAPR)
Indirect Tax (IDRX)
Our self-study package is for those who don't feel they need any tutor support.
This package includes access to all our unique e-learning resources: bite-size interactive video presentations with voiceovers, downloadable transcripts, interactive quizzes to check your learning, downloadable practice activities to work through as well as comprehensive Progress Tests and Practice Assessments to prepare yourself for the AAT exams. We provide the answers for all practice papers so that you can mark your own work.
AccountancyLearning – AATQB Bookkeeping Bundle PLUS Sage