Amanda Frances – Decoding Fame 2021
[Pre-Order] – Deliver digital download link within 4-8 business days after successful payment. Please contact us to get more details.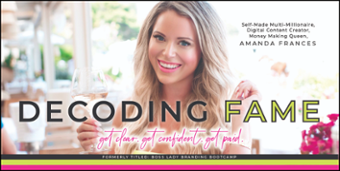 Decoding Fame
Ready to activate your fame codes? This digital course experience is designed to catapult your online presence and multiply the number of people who know about your work and show up ready to pay you while you show up as an expert and leader online.
Amanda Frances – Decoding Fame 2021