InnaWords – Start Where You Are
[Pre-Order] – Deliver digital download link within 4-8 business days after successful payment. Please contact us to get more details.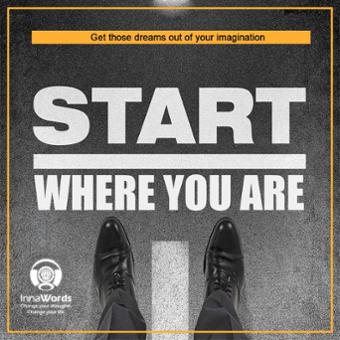 InnaWords – Start Where You Are
From the InnaWords Collection
Superior Brainwave Guidance Technology
We use precision-engineered brainwave guidance tones for purity and clarity as well as a 3-way matrix of binaural beats, monaural beats, and isochoronic tones (3xPureTone™) for fast and effective brainwave guidance.
This allows the listener to use headphones or listen over open speakers, and enjoy personal listening choices including listening to our brainwave audios while doing a moving meditation such as yoga, walking, or tai chi.
Comprehensive Support Documentation
We offer more than just brainwave audio technology!
Brainwave Research UK has created an entire personal growth program around InnaPeace and Profound Gamma, both free to members.
Members are educated on practical ways to train their minds for greater happiness, inner peace, and success in any area of their lives.
Personalised & Unlimited Coaching
We are proud to offer each member free unlimited email access to our experienced and friendly support coaches.
Our coaches are responsive, compassionate, and knowledgeable, and we love what we do.
We help guide members in overcoming personal challenges with the help of brainwave guidance technology, offer technical support, and do our best to ensure that our members experience exceeds their expectations.
Progressive & Improving Product Ranges
Both our brainwave meditation programs progress gradually over the course of months.
This approach is simultaneously gentle and effective, and allows for full immersion into the unique benefits of each deeper level of meditation while minimising mood swings and ensuring an enjoyable and rewarding meditation experience.
We often upgrade our products with new features and expanded options to serve our clients at the highest level possible.
InnaWords – Start Where You Are