Patrick Curtis – Finance Interviews – Guide to Fit Questions
[Pre-Order] – Deliver digital download link within 4-8 business days after successful payment. Please contact us to get more details.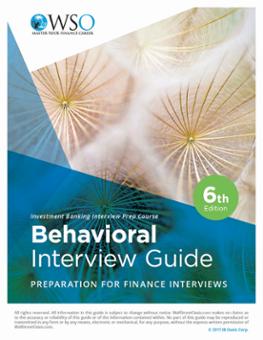 Finance Interviews – Guide to Fit Questions
Product Description
This 63-page guide of behavioral interview tips is a compilation of over 100+ of the most common behavioral interview questions and answers you should know before stepping into your first Wall Street interview. Unlike other behavioral interview guides, we give you with detailed advice and specific sample answers. This behavioral interview guide was created to provide prospective financiers a thorough review of how to craft their story and how to answer the most common fit interview questions on Wall Street. This is an electronic pdf so you get everything immediately and can start studying right away (unless you pay with an echeck which can take 3-4 days to verify). This type of finance job interview is different from a traditional interview in that rather than anticipating what you might do in a professional situation in the future, they instead ask you questions about how you handled situations in the past. To learn how to master this type of job interview, check out our guide for tons of helpful behavioral interview tips and advice.
Patrick Curtis – Finance Interviews – Guide to Fit Questions