Patrick Curtis – Investment Banking Prep Pack
[Pre-Order] – Deliver digital download link within 4-8 business days after successful payment. Please contact us to get more details.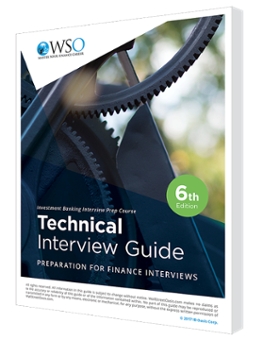 Investment Banking Prep Pack
Three of our most popular guides in one discounted package. These ebooks will get you ready for your investment banking interviews and teach you how to network like a professional.
Product Description
The Investment Banking Interview Prep Pack includes our three most popular guides for candidates looking to ace their interviews and network their way into an investment banking job. This includes the Technical Interview Guide (with Flashcards), The Behavioral Interview Guide and the WSO Networking Guide. By buying all three investment banking interview resources, you receive a discounted price of $99.99 ($130 for three guides individually). Remember, all of our investment banking interview guides are electronic PDFs, so you can start studying right away.
The descriptions and testimonials of each investment banking interview guide can be found on Wall Street Oasis here.
Patrick Curtis – Investment Banking Prep Pack