Sally Hogshead – Your Team Advantage
[Pre-Order] – Deliver digital download link within 4-8 business days after successful payment. Please contact us to get more details.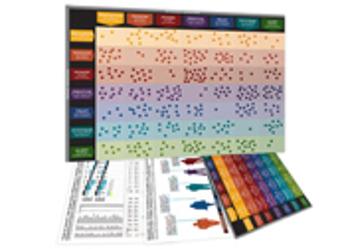 Your Team Advantage
This custom analysis of your team, including your "Heat Map" of Fascination Advantage Archetypes, will reveal your group's key shared strengths, and help you strategize for optimal performance. (Additional purchase of assessments required).
Product Description
When you recognize an employee's unique strengths, they give you more of their best.
The Team Advantage helps you recognize and understand each employee's key advantages, so that you can create better teams, happier customers, and a smarter company.
The Team Advantage package is a fast, effective way to introduce the Fascinate system to your team or organization. It's a fun and easy insight-booster for conferences, off-sites, or training meetings. This is a whole new way to understand and boost your team, based on each individual's personal brand.
Sally Hogshead – Your Team Advantage