Warren Knight – 10-Week Digital Marketing Course
[Pre-Order] – Deliver digital download link within 4-8 business days after successful payment. Please contact us to get more details.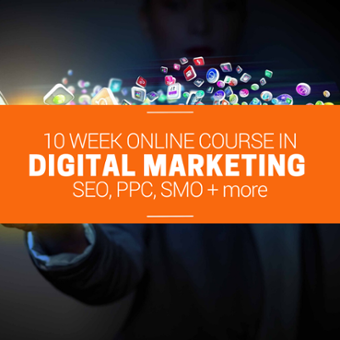 10-Week Digital Marketing Course
Designed for busy business owners and marketing executives who are frustrated with their level of digital marketing and social sales and want the knowledge, understanding and a strategy to watch their business thrive in a digital age.
Product Description
10-Week Digital Marketing Course
Created by Warren Knight, a digital marketer with 10 years of online experience.
This certified live and interactive program is designed for busy business owners and marketing executives who are frustrated with their level of digital marketing and social sales and want the knowledge, understanding and a strategy to watch their business thrive in a digital age.
How the course works
The course is recorded live and delivered online via the Think Digital First learning platform. The course involves:
10 modules (1 per week)

10 assignments (1 per week, a mix of quizzes and written questions)

1-2 hours of study per week (including reading the course notes, further research, and assignments)

Secret Mastermind Group
Module 1: Getting Started – Your Business
What are your key differentiators?

Define your business goals to match your value proposition

Define your brands tone-of-voice

Realign your vision to your business goals
Module 2: Getting Started – Your Target Customer
Define your target market

Design the perfect customer

Customer outcome generator

User journey mapping – Strategic planning
Module 3: Introduction – The Digital Marketing Landscape
Where are we now?

What's changing!

Current trends, challenges, and opportunities

Planning digital marketing activity – Using a strategic framework
Module 4: Running and Managing SEO Campaigns
A review of key factors influencing SEO in Google

Debunking SEO myths: What's hot and what's not?

How-to your meta-data effectively

Simple and effective ways to optimise on-page content
Module 5: Content Marketing
Defining your brand style guide

How to create visual and written content

Blogs, Videos, Livestream, GIF's, Podcasts, which is right for you?

Content distribution: Paid, Owned, Earned<
Module 6: Paid Search Marketing
Google best practice

Google analytic tracking

Set up and run your campaign

Google Remarketing
Module 7: Social Media Marketing & Advertising
A review of the current social media landscape

Choosing the right platform for your business

Social media best practice

Advertising opportunities on Facebook and Instagram
Module 8: Email Marketing
Email List Building – Landing Pages & Pop-Ups

ESP's Email Providers

Email best practice

Different Types of Emails
Module 9: Digital Marketing Strategy
Learn how to "define a budget"

Create content and outline campaign goals

Define your digital marketing campaign elements

Design a 90,30 and 7-Day campaign
Module 10: Digital Analytics & Measurement
What tools to use to manage and automate your marketing

How to understand data in Google & Social Media

How to track & measure a campaign

Template to measure your success each month
What will you learn?
Upon completion of this online course, you'll gain the skills to:
Raise awareness about your brand and communicate your unique offering
Become a fully rounded digital marketer

Gain a range of sought-after skills in Digital Marketing, SEO and Online Advertising

Learn how to develop and implement an effective Digital Marketing Strategy

Discover hundreds of online best practices, tools, strategies and creative marketing opportunities
Testimonials
This course with Warren was exactly what I needed, and it came at exactly the right time. I was getting ready to launch an online and bricks & mortar retail shop, having never done this before and the thought of having to read textbooks or e-books really stressed me out with everything I already had to do to make the deadline.
The chunked once-a-week format, with accountability built in was very effective, and meant that did take action on the points as they arose. The class size was perfect too – we all got plenty of individual attention and tailored advice.
The course has meant that I am now able (and keen) to manage my own digital marketing because I have all the tools to do so myself, and this has translated into a more authentic, real voice for my business to my customers. The results of this are already spectacular.
Another aspect of the course, which made it really special, was the breadth of topics, and how they all related to our individual businesses. I was very grateful that my website was used as a case study for an illuminating session on paid advertising. The special guest was great too.
Warren was always easy to contact, punctual and professional.
I would definitely recommend this course to anyone who knows they need to get a better handle (or any handle at all) on digital marketing.
Warren Knight – 10-Week Digital Marketing Course